Impact of habitat fragmentation and loss on coastal ecosystems: implications for sustainable management under climate change (COASTFRAG)
Integrated Assessment of Atlantic Marine Ecosystems in Space and Time (iAtlantic)
Action for Marine Protected Areas PLUS Amare Plus

Responsible Research in Biosciences (ResBios)
MPA-Engage: Engaging Mediterranean key actors in Ecosystem Approach to manage Marine Protected Areas to face Climate Change

Red de reservas marinas y gestión integrada de las zonas costeras transfronterizas Mediterráneas

Canopy algae Forest conservation and Restoration: Adaption to the future changing scenarios (FoRestA)
Seguiment de la biodiversitat marina 2021-2024 als espais marins protegits de Catalunya. PTOP-2021-3

Evaluación del estado de las poblaciones de coral rojo Corallium rubrum en aguas exteriores abiertas a la pesca en las costas españolas

Morphological, metabolism and microbiome responses of marine calcifiers to projected ocean pH and warming (MedCalRes)
Hacia la sostenibilidad del sector pesquero artesanal: el cormorán moñudo como especie emblema de las áreas protegidas (DESMARES III)

Genome sequencing of the Mediterranean endangered reef-building coral Cladocora caespitosa
Funcionalidad de los bosques marinos (PIE 202130I027)

Conservación y Recuperación de Poblaciones de Gorgonias y Corales de Profundidad mediante Restauración Ecológica y Mitigación de los Impactos de la Pesca RESCAP

Implementación de Medidas Innovadoras de Cooperación entre Pescadores y Científicos para una Mejor Gestión de la Pesca Artesanal con el objetivo de Mitigar sus Impactos en Hábitats Marinos Sensibles MITICAP

Observadores del Mar - Programa de ciencia ciudadana marina

HEATMED - Ecosistemas litorales mediterráneos en el Antropoceno: ¿Cómo las olas de calor están transformando los hábitats bentónicos?

Seguimiento y Evaluación de los grupos de peces y cefalópodos, hábitats bentónicos y Especies catalogadas en el Infralitoral rocoso.
Proyectos demostrativos para la mitigacion de impactos de actividades recreativas. Subaccción C1.4 Proyecto LIFE INTEMARES

INTEMARES: Impactos de actividades pesqueras en LICs RN2000. Subaccción A4 Proyecto LIFE INTEMARES

FELLOWSHIPS, GRANTS AND AWARDS
Investigating the effects of global change on marine calcifiers: insights from the Mediterranean Sea
Ajut per incentivar i consolidar la recerca d'excel·lència ja existent a les universitats públiques de Catalunya. Programa ICREA Academia 2019.
Structural and microbiome responses of marine calcifiers to ocean acidification: an in situ transplant experiment in a Mediterranean CO2 vent system

EMODneT biology grant
How will coral reefs look like in the future? Adaptive mechanisms and sublethal effects in corals under global change (CoralChange) 841875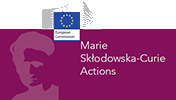 Ayuda para la Incorporación Estable de Doctores 2019, IED2019-001141-I

AFRIMED - Algal Forest Restoration In the MEDiterranean Sea

Detection of parasites in the Catalan fishery sardine. Impact on health and condition RTI2018-097544-B-I00
MERCES. Restoration of marine ecosystems in European Sea

Proyecto Piloto para evaluar la tasa de supervivencia de los ejemplares juveniles de langosta roja (Palinurus elephas) liberados en la pesquería de trasmallo de Menorca

RECOnstrucción de las comunidades de MAR Profundo en Márgenes ContinentalES Ibéricos en las últimas décadas/siglos

Análisis de la variabilidad genómica y condición en las poblaciones de sardina del Mediterráneo. Implicaciones para la gestión de la pesquería. ConSarVar RTI2018-097544-B-I00

Evitemos la pesca fantasma (PESCAFANTASMA)

Implementación de Medidas Innovadoras de Cooperación entre Pescadores y Científicos para una Mejor Gestión de la Pesca Artesanal con el Objetivo de Mitigar sus Impactos en Hábitats Marinos Sensibles

Seguiment de la biodiversitat marina 2017-2020 als espais marins protegits del Parc Natural de Cap de Creus i del Parc Natural de Montgrí, les Illes Medes i el Baix Ter. PTOP-2017-130

Localització i caracterització dels principals esculls del coral en perill Cladocora caespitosa a la Reserva de Biosfera de Menorca
Caracterització ecològica i avaluació de l'estat de conservació del coral amenaçat Cladocora caespitosa al Port de Maó

Publication Mass Mortality Events database (MME-T-MEDNet dataset) and Observadores del Mar database in EMODNet
Mass mortalities driven by climate- and human-related changes in the Mediterranean Sea

De novo genome sequencing of the red coral, Corallium rubrum (Linnaeus, 1758): providing genomic resources to improve the conservation and restoration of an emblematic Mediterranean octocoral
La Mar de Medusas

Reconstructing acclimatory responses of Mediterranean marine calcifiers to ocean acidification via an integrated structural, mineralogical, microbiological, metabolic and isotopic approach

Suivi des populations d'échinodermes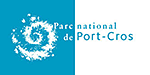 Revisió dels coneixements actuals de les comunitats i la diversitat biològica de la Costa Brava

Relíctes endèmics vs. espècies invasores: les esponges del Port de Maó

Expansion in times of decline: insights from the macroalgae Cystoseira elegans

Conservación y Recuperación de Poblaciones de Gorgonias de Profundidad mediante Restauración Ecológica y Mitigación de los Impactos de la Pesca

Treballs de recuperació d'hàbitats malmesos dins de l'àmbit marí de la Costa del Montgrí al Parc Natural del Montgrí, les Illes Medes i el Baix Ter

Passport to the Caribbean past: Historical ecology of microgastropods

ANIMA. Alien Invasibility in a warming Sea: New challenges for Marine research and conservationERCES. Restoration of marine ecosystems in European Sea

MPA-Adapt: Guiding Mediterranean MPAs through the climate change era: Building resilience and adaptation

Developing curricula for Environmental Safety and Biodiversity Conservation in Southeast Asia. CONSEA
MIMOSA: Are Mediterranean marine protected areas efficient against warming effects?
Seguiment de la biodiversitat marina als espais protegits del Parc Natural del Cap de Creus i del Parc Natural del Montgrí, les Illes Medes i el Baix Ter
PERFECT: Photogrammetry, gEnetics, Ecology for red coral ConservaTion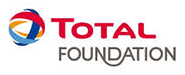 Conservación y restauración de poblaciones de especies amenazadas del género Cystoseira

SHELFRECOVER. Restauración ecológica de las especies estructurales bentónicas en la plataforma continental mediterránea

SCYTRACK: Movimiento y uso del hábitat en la cigarra del mar (Scyllarides latus): Implicaciones para la conservación de la especie en el Parque Nacional de Cabrera

MEDRECOVER. Recognised as a Consolidated Research Group by the Government of Catalonia: marine conservation biology in marine ecosystems

e-CATE: Evaluation de la connectivité entre aires marines protégées et rôle des habitats essentiels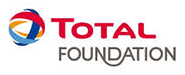 HI-BEF: Unveiling hidden relationships between biodiversity and ecosystem functioning in Mediterranean rocky reefs.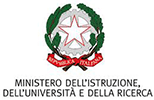 Conservation status and characterization of red coral populations (Corallium rubrum) of the Natural Reserve of Scandola